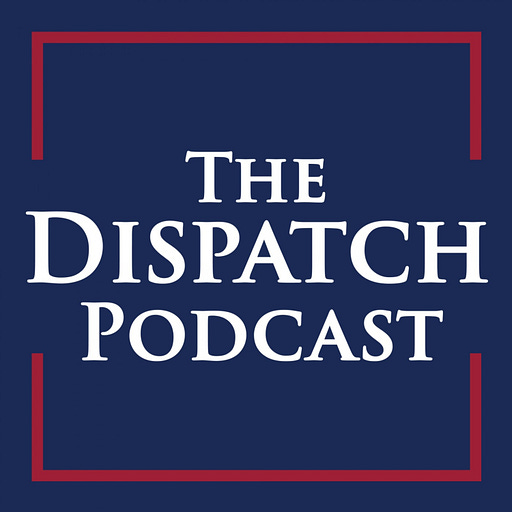 Aug 14, 2020 • 53M
GOP Flirts with QAnon
Host Sarah Isgur is joined by Steve Hayes, Jonah Goldberg, and David French for a weekly thoughtful discussion on politics, policy, and culture.
When Politico reported on Republican congressional candidate Marjorie Greene's racist and bigoted comments in June, several top GOP officials—including Minority Leader Kevin McCarthy—condemned her campaign. But after she beat her Republican opponent Dr. John Cowan in Tuesday's primary race, McCarthy immediately switched gears. A spokesman for McCarthy's office told Declan that the GOP leader "looks forward" to her win this November. Why on Earth is the House minority leader welcoming a racist conspiracy mongering candidate into the GOP with open arms? Our Dispatch Podcast hosts have some thoughts. It's also worth exploring how she was able to win her primary in the first place, especially with all the negative media attention she's gotten in recent months. A source close to her opponent's campaign has a theory: "The most consistent thing we heard [about why voters were supporting Greene over Cowan] was that, 'Well, she's gonna go and she's gonna fight, she's gonna fight, she's gonna fight.' When you prodded a little bit deeper and asked, 'Well what does that fight look like?' They couldn't tell you, but they just know she's going to fight." Tune in for some insights into what the future of the Republican Party will look like with a QAnon supporter in its ranks.
Show Notes:
-Declan's piece on the GOP's reaction to Marjorie Greene's primary win, Audrey's piece on the growing conspiracy fringe in the Republican Party, Politico article on GOP condemning Greene in June, Trump's tweet congratulating Greene on her win, Marjorie Taylor Greene's motto.
See omnystudio.com/listener for privacy information.